THE LOSS OF A LOVED ONE IS A VERY DIFFICULT TIME FOR EVERYONE.
Being named as Executor of a deceased estate is often a challenging task, and while still grieving over the death of a loved family member or friend, the Executor has to organise the deceased affairs to ensure their Will is distributed according to law in the manner that the deceased has made known in the Will.
At Guardian Wills and Probate, we do the work for you while you remain Executor. The Deceased Estate bank account is controlled by the Executor.
We prepare and lodge a Grant of Probate at the Supreme Court of Western Australia. The Grant of Probate or Letters of Administrations usually takes 4 – 6 weeks for the Supreme Court to approve. We can have the documentation prepared for lodgement within 3-7 days of being contacted. (Probate cannot be lodged until 14 days after death and also the original death certificate must be produced). We liaise with all financial institutions, insurance companies, superannuation funds, sell shares, arrange conveyancing, etc. In fact, we do nearly everything that is required to wind up the deceased's financial affairs.  We do not manage taxation matters.
Once a Grant of Probate is granted, monies are collected and forwarded to the deceased estate bank account. When all funds have been collected, we will prepare a Statement of disbursements and reimbursements and monies to be paid to each beneficiary.
No funds have to be paid to Guardian Wills and Probate upfront, and the deceased estate pays for our services once money becomes available in the deceased estate bank account.
Our fees for a Grant of Probate and Estate Administration are usually between $3,500 and $7,500, depending on the work involved.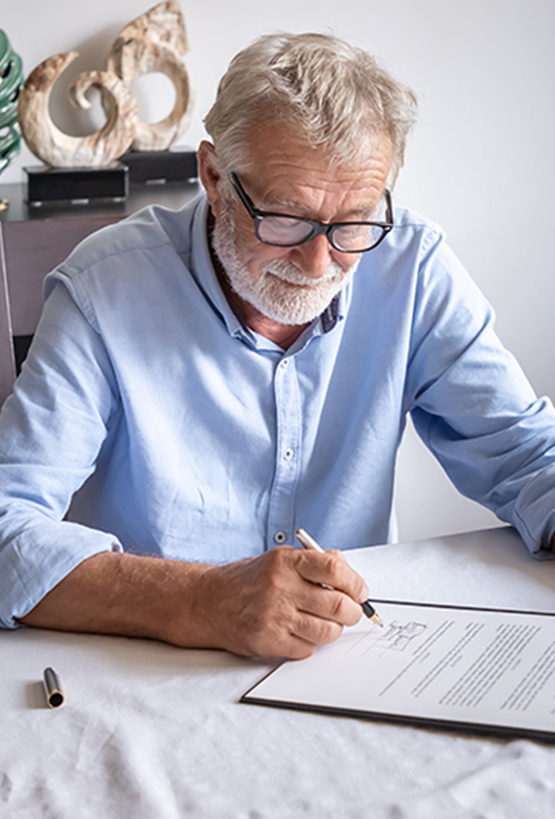 Why do I need to make a Will?
Families today can comprise of many members.  Complications may arise in "blended families" - the his kids, her kids and our kids situations are increasingly common, and partners and ex-partners can add to the confusion.
The potential for conflict in our generation is greater than it has ever been.  Your Will ties together your lifetime of work and planning and how you want your assets distributed among your family including special momentos that you may want to be kept by a specific loved one.
It's one of the most important documents you can make, and it can be prepared easily and with no fuss or stress by Guardian Wills and Probate, leaving you to carry on with enjoying your life.